Fresno High Speed Rail
---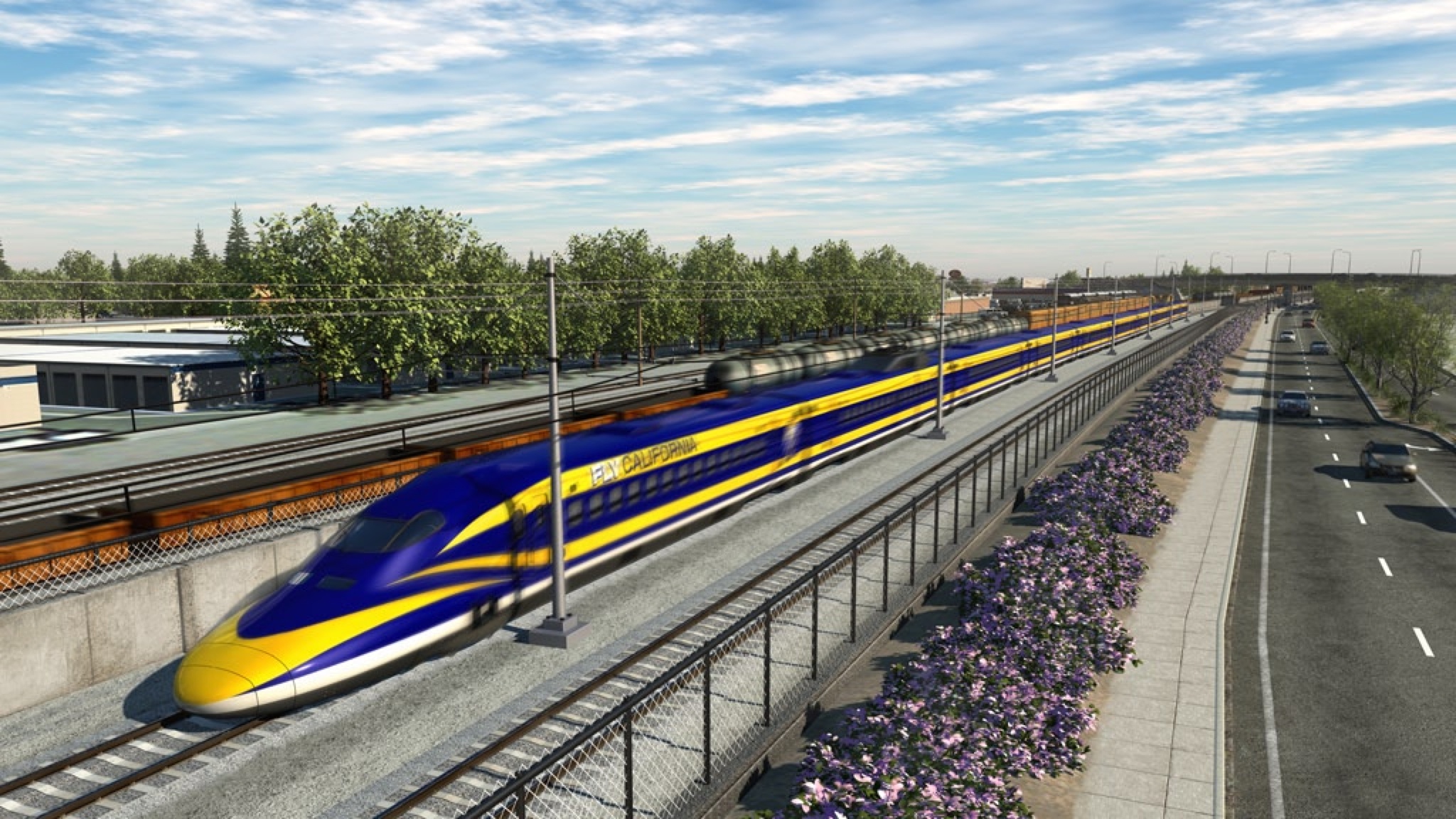 What?
The high-speed rail station in Fresno is conveniently located in the downtown area on H Street between Fresno and Tulare. It will include an entrance on the historic Mariposa Street alignment and a smaller entrance towards Chinatown.

Why?
This station will be perfect for baseball lovers, as Chukchansi Park and the Fresno Grizzlies are just across the street. Within just a little more than a half-mile walk you'll be able to get to the County and Federal Courthouses as well as Fresno City Hall. Fresno State University is located about six miles north of the station, and can be easily accessed using Fresno Area Express (FAX) as the FAX station is less than a quarter mile from the HSR station. Riders will also be able to easily connect to Amtrak and Greyhound as both are a short walk from the planned station area.

Who?
The City of Fresno and the Authority are currently working together to develop a station area plan that will serve downtown Fresno, Fresno and Madera counties. This joint effort will guide the design of the high-speed rail station and the area surrounding the station to help the city promote economic development, encourage station area development, and enhance connectivity to other modes of transportation
California High Speed Rail Authority Open House Meeting, April 5th, 2017

This meeting is to provide information about the high-speed rail project in Madera & Fresno counties, including design, right of way, and small business & employment opportunities, as well as to receive feedback and answer questions related to construction activities, project schedule & traffic managment surrounding high-speed rail construction. Construction Package 1 is the first construction contract underway for the Calif. high-speed rail program. The construction area is approx. a 32 mile stretch between Ave. 19 in Madera Co. to East American Ave. in Fresno Co. It includes 20 grade separations, 3 viaducts, 1 trench and a major river crossing over the San Joaquin River. Construction is under way.
Location : Fresno Fire Department 911 H. Street, Fresno Ca.